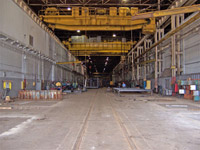 Blue Ember Technologies, LLC was formed to satisfy emerging demand for innovative, best-in-class security products. Our core competencies include product innovation through design and engineering, manufacturing, marketing and distribution.
We know that the seeds for creating new technologies often lie in looking at existing products in new and exciting ways. Our goal is to develop new products that redefine and re-ignite old established markets while solving the security challenges we face.

For us, the name Blue Ember is very descriptive of what we do. Whereas an ember, the coal of a dying fire, can be seen as an end, to us it is the beginning; the spark that re-ignites the fire. All the ember needs is fuel. For us that fuel is imagination, innovation and execution.
Blue Ember Technologies is dedicated to meeting current security product demand through the creative redesign of existing products, application of existing technologies in new ways and the development of entirely new technologies. We will solve past and current customer problems with technologies that redefine the markets we serve.
Welcome to Blue Ember Technologies…
Welcome to the 'Fire' of Security Product Innovation